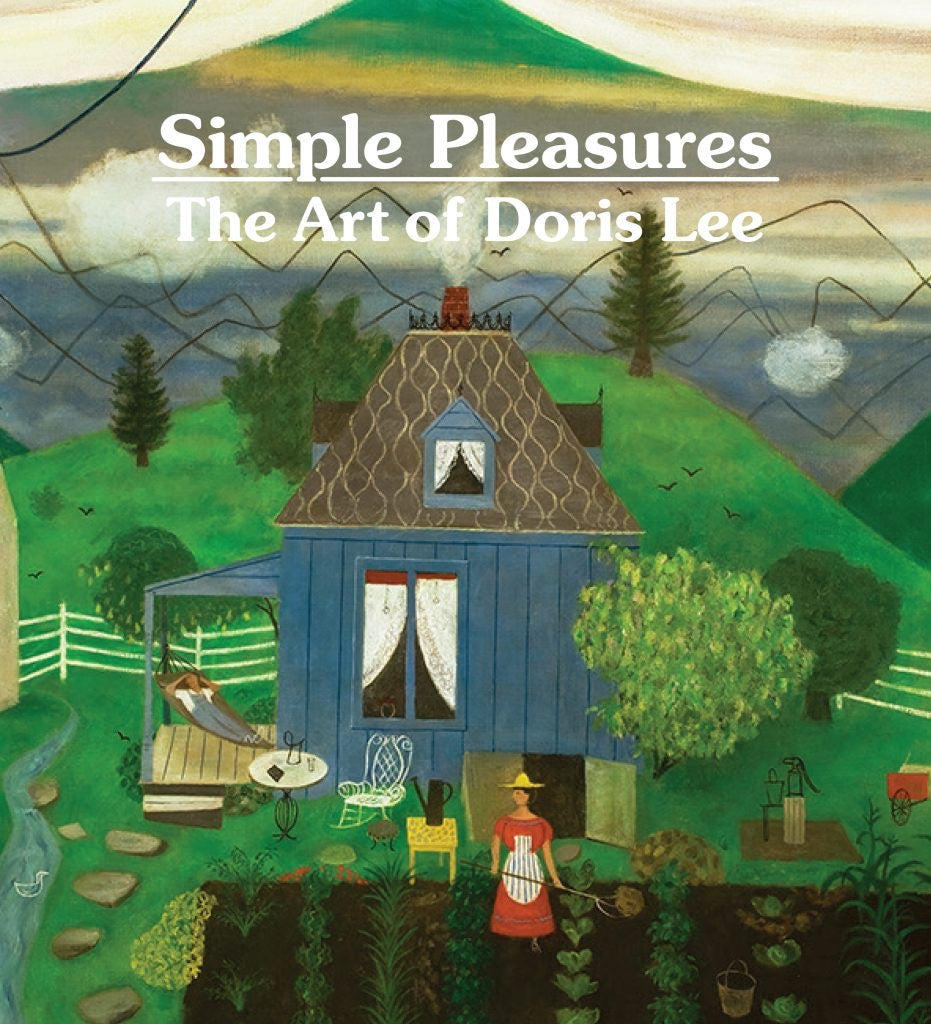 Simple Pleasures: The Art of Doris Lee
This catalog is published in advance of the exhibition Simple Pleasures: The Art of Doris Lee, organized by Barbara Jones, Chief Curator, The Westmoreland, and Melissa Wolfe, Curator of American Art, St. Louis Art Museum (September 26, 2021 - January 9, 2022).

Simple Pleasures: The Art of Doris Lee Melissa Wolfe, John Fagg, Tom Wolf, Barbara L. Jones
Specifications:
Hardback
240 pages 157 color plates
279 x 254 mm (10 x 11 in)
ISBN: 978-1-911282-67-9
Doris Lee was considered among the top female artists—indeed among the top figurative artists, regardless of gender—in the American art world from the mid-1930s through the 1950s. At one point, postcards of her most well-known painting, Thanksgiving, out sold those of Grant Wood's iconic American Gothic. She was esteemed in equally high terms for her commercial work, producing fabric and ceramic designs, prints, and award-winning illustrations for books and publications, like Life and Fortune. Such achievements and accolades notwithstanding, Lee was often dismissed because of her decorative, folk art style and her domestic subjects.
Simple Pleasures: The Art of Doris Lee gives overdue recognition of Lee's significant contributions to American art and brings together paintings, drawings, prints and ephemera spanning her forty-year career. Four essays provide an intriguing exploration of her life and work, paying respect to her ability to conjure joy in life's simple pleasures and erasing the idea that her art was too unserious to take seriously.
This book includes 157 beautiful color illustrations and a chronology of the artist.