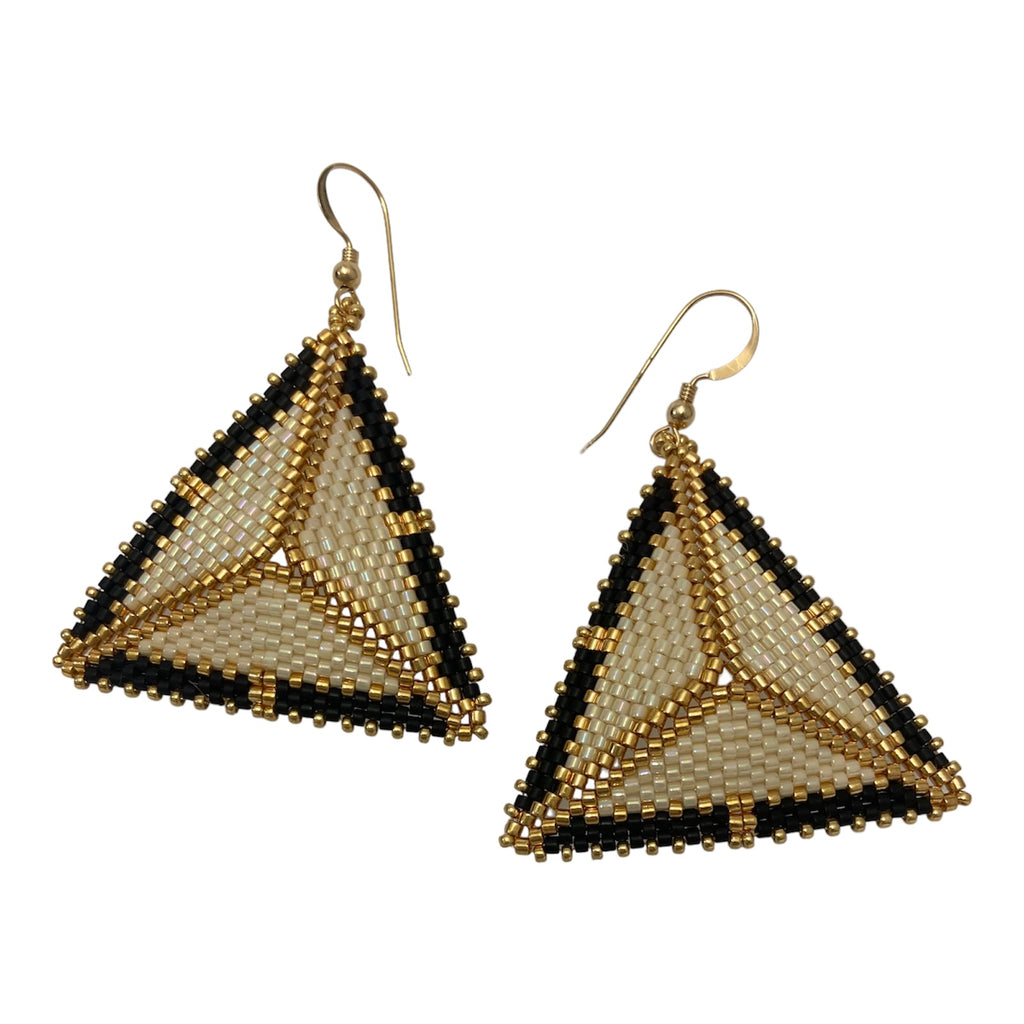 "Big & Delicious" Beaded Earrings - Black, Gold, and White
These meticulous beaded earrings were crafted by artist Lawrence Jean-Louis of BeYOUteous as part of her "Big & Delicious" earring collection. Woven with high quality glass Japanese delica beads and suspended from hypoallergenic 14k gold-filled earring posts, these earrings will add a classy yet bold statement to any look.
Earrings measure approximately 2.25" in length.