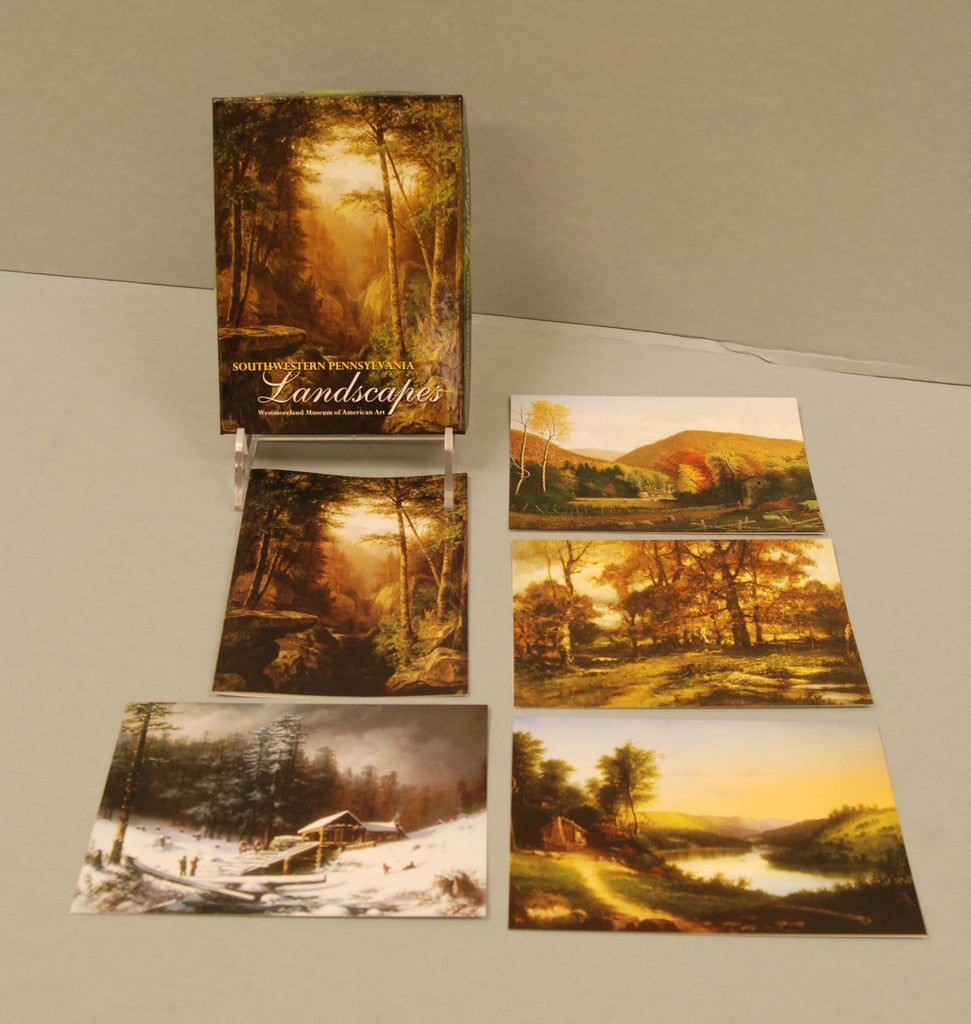 Southwestern PA Landscapes Boxed Note Cards
Twenty notecards: four each of five landscapes from the nationally recognized regional collection of the Westmoreland Museum of American Art.

Images are Rocky Gorge by George Hetzel, Autumn Landscape by Charles Linford, Old Saw Mill by Alfred S. Wall, and Cottage Beside a Stream, Autumn and On the Monongahela, both by William Coventry Wall.

The images on these notecards - along with the companion set of boxed cards from the Valley of Work: Scenes of Industry collection - document not only the artists who worked in southwestern Pennsylvania, but also the change from a farming economy to an industrial one at the turn of the 19th century.

These cards would be appreciated by both the art and history enthusiast and any lover of landscape painting.