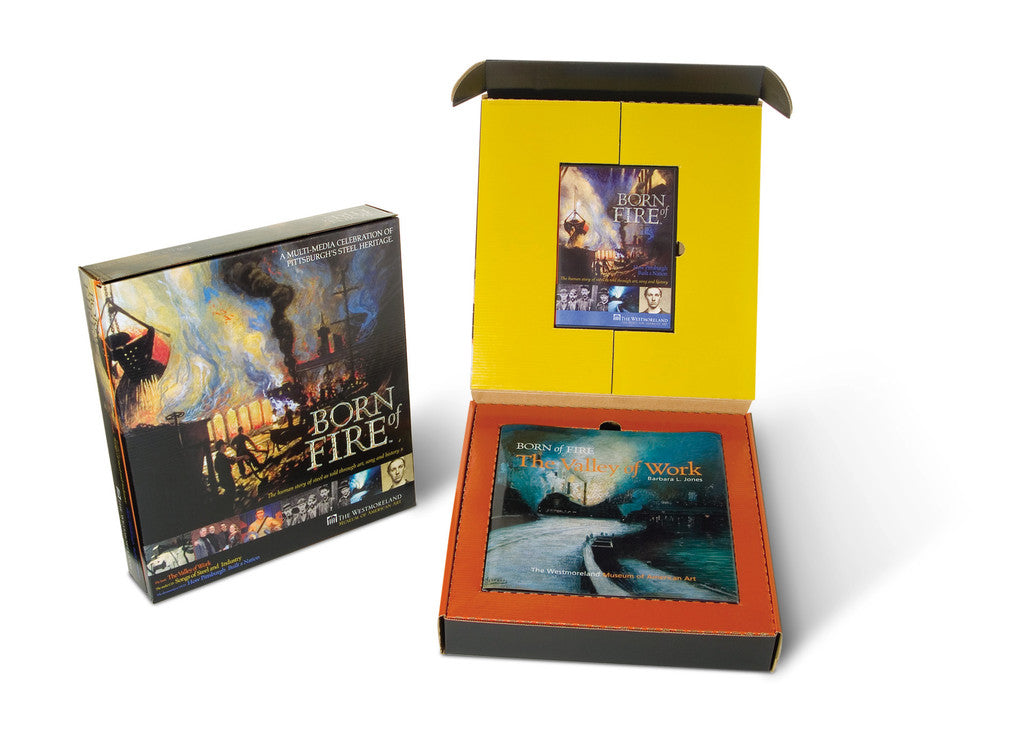 SALE Born of Fire Boxed Set
A multimedia celebration of Pittsburgh's Steel Heritage, this boxed set contains the book Born of Fire: The Valley of Work, the music CD Songs of Steel and Industry, and the DVD How Pittsburgh Built a Nation. The set tells the story of steel as told through art, song and history. This premiere package provides an intriguing in-depth examination of the Big Steel Era.

You are saving $7.40 by purchasing this boxed set containing the book, DVD and CD!