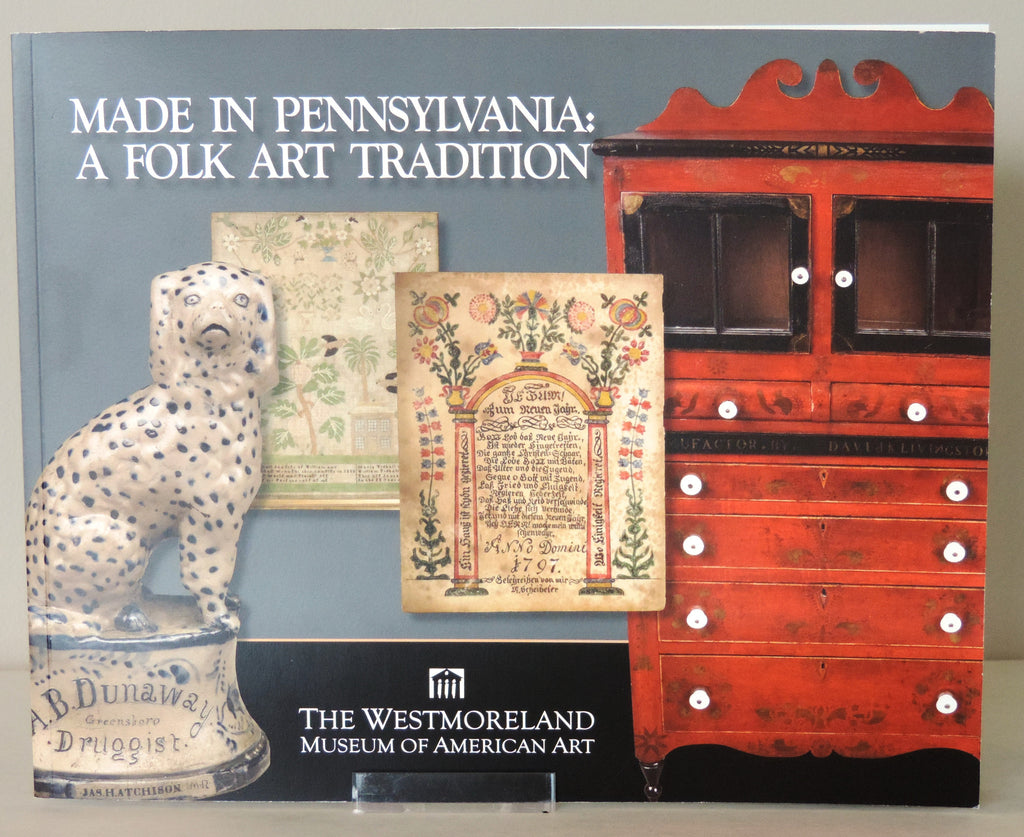 Made in Pennsylvania: A Folk Art Tradition
This 80-page catalog accompanies the exhibition Made in Pennsylvania with color photographs of all objects as well as a short introduction/overview of each object category. Contributors are: R. David Brocklebank (guest curator) and Barbara L. Jones (Westmoreland Curaotr) on fraktur, Harley Trice (guest curator) on textiles, Phil Schaltenbrand, author of Big Ware Turners: The History and Manufacture of Pennsylvania Stoneware, on salt-glazed stoneware, Frank Swala (guest curator) on tanware, and Charles Muller (guest curator), author of Soap Hollow: the Furniture and Its Makers, on painted furniture.

Organized by the Westmoreland Museum of American Art with four guest curators, Made in Pennsylvania: A Folk Art Tradition is on view at the Museum through October 14, 2007. This exhibition presents important examples of fraktur, salt-glazed stoneware, tanware, textiles, and painted furniture, most originating in western Pennsylvania.
See an example of Pennsylvania folk art in our DOWER CHEST Made for Henry Winter, Dauphin (now Lebanon) County or one of our many Fraktur now on display.