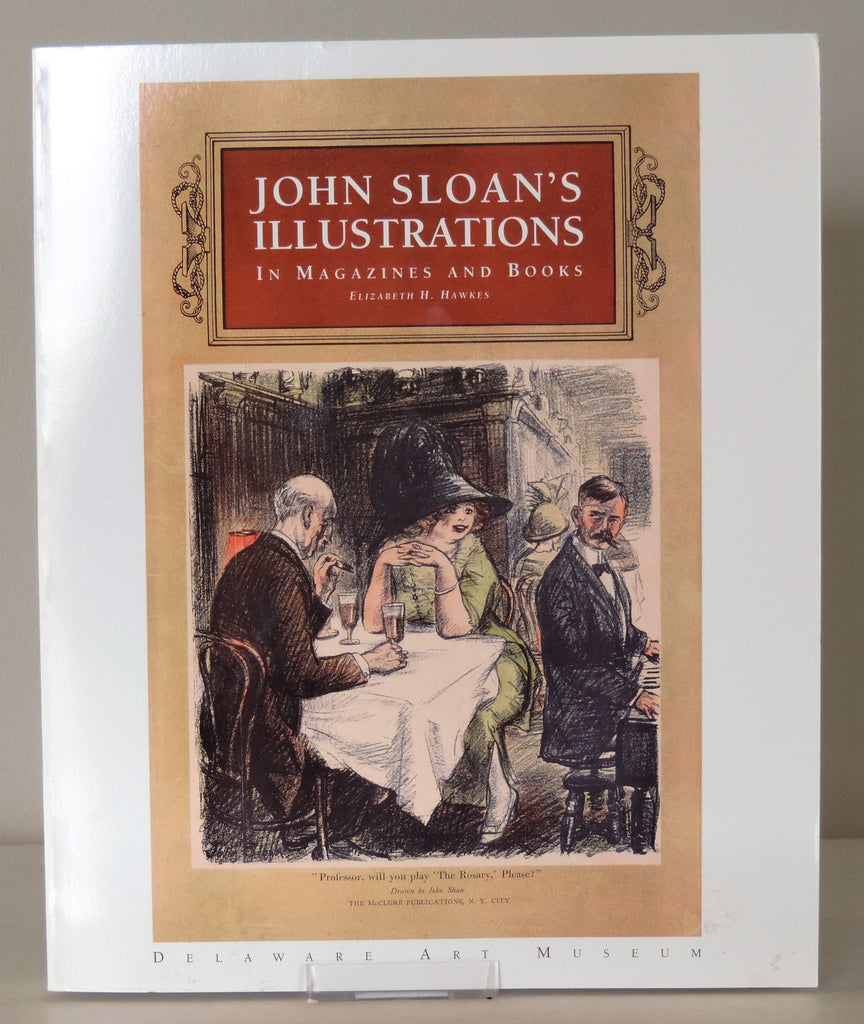 John Sloan's Illustrations in Magazines and Books
by Elizabeth H. Hawkes
"As Elizabeth Hawkes points out in her introduction, drawing for book, magazine, and newspaper illustration was an important part of John Sloan's oeuvre, both qualitatively and quantitatively.  IN his drawings, he allowed both his antic sense of humor and his bitterest outrage at social injustice full rein, extremes he would not permit to appear in his paintings and prints.  Thus, in order to understand Sloan's work fully, one must consider his illustrations.  drawn for publication in ephemeral popular magazines or limited edition books, they are not as well known today as his paintings and prints.  Therefore, this publication reveals an aspect of Sloan's work of which only a few specialist were previously aware."
Published by Delaware Art Museum
Soft bound: 11" x 9"
272 p.
b/w illus.