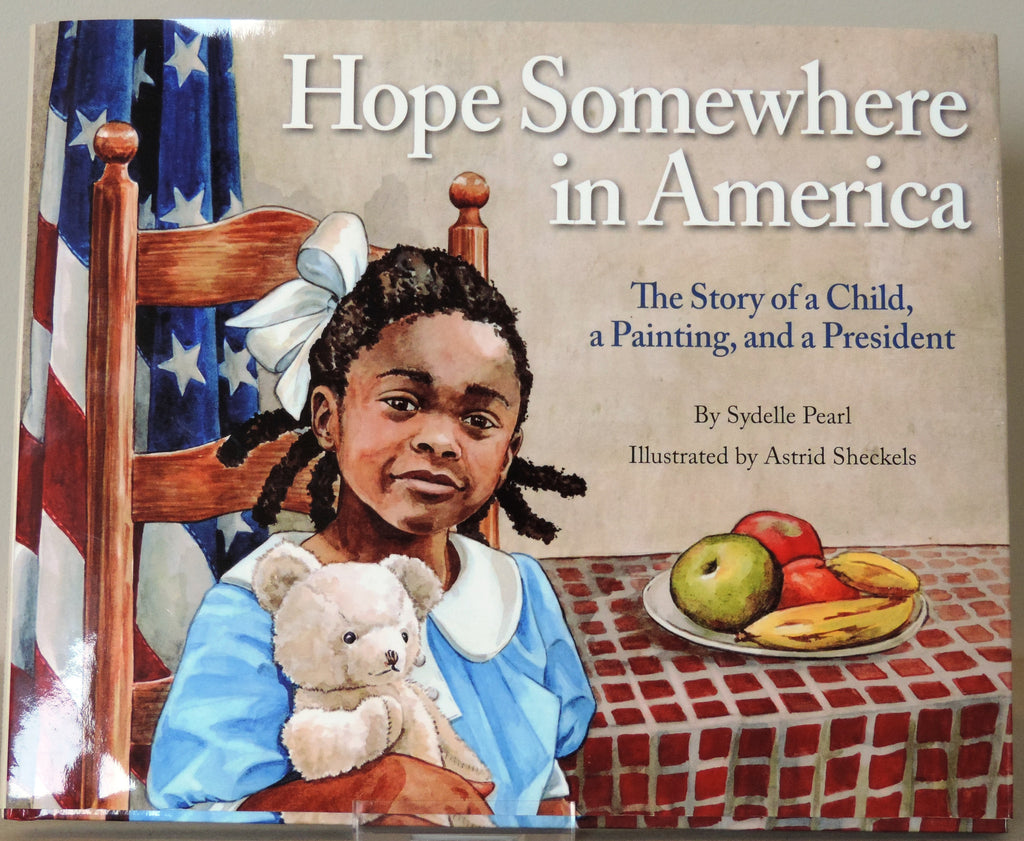 Hope Somewhere in America by Sydelle Pearl
"Born in Harlem during the Great Depression, a little African-American girl is named Hope Sequoyah for the promise of better times to come and the Cherokee chief who taught his people how to read and write.  "With a name like yours, you must stand tall," her mama always says.
"When Hope is five years old, her mama takes a painting class with Robert Brackman and Hope's life is forever changed.  In her own words, Hope tells of how she gets another name and meets President Franklin D. Roosevelt and First Lady Eleanor-all with her teddy bear by her side."
Only available in hardback.